Creativity and innovation
Inspired for change!
PROJECTS: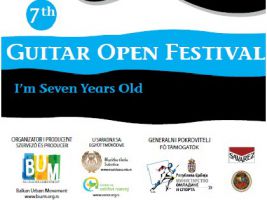 Bulatovic-Nikčević Guitar Duo from Montenegro will perform at the opening of the 7th Guitar Open Festival. The Montenegrin duo will perform a rare combination of instrumental and guitar sound with a tinge of flamenco, so don't miss this great duo that will perform at...
read more